Book shows with ticket sales intelligence, built with market area protections
We give you an inside and proprietary look at tour history data aggregated from top promoters and venues across the United States.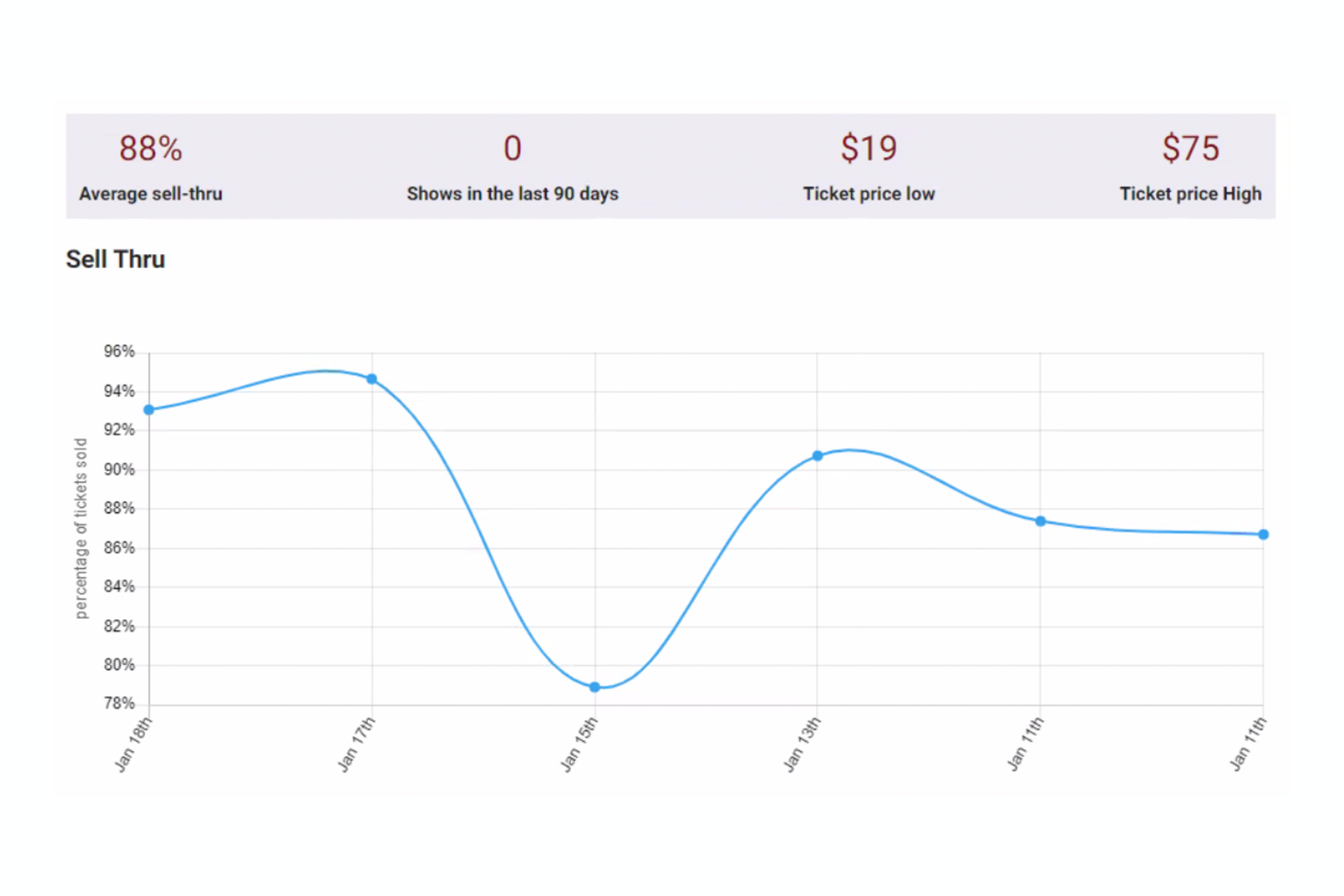 comprehensive, updated data
Geofencing technology restricts results to venues within an 80-mile radius, with new box office data added regularly.
Streamlined data entry to fit your workflow, bulk data collected by specific due dates, and individual histories submitted via a simple web form.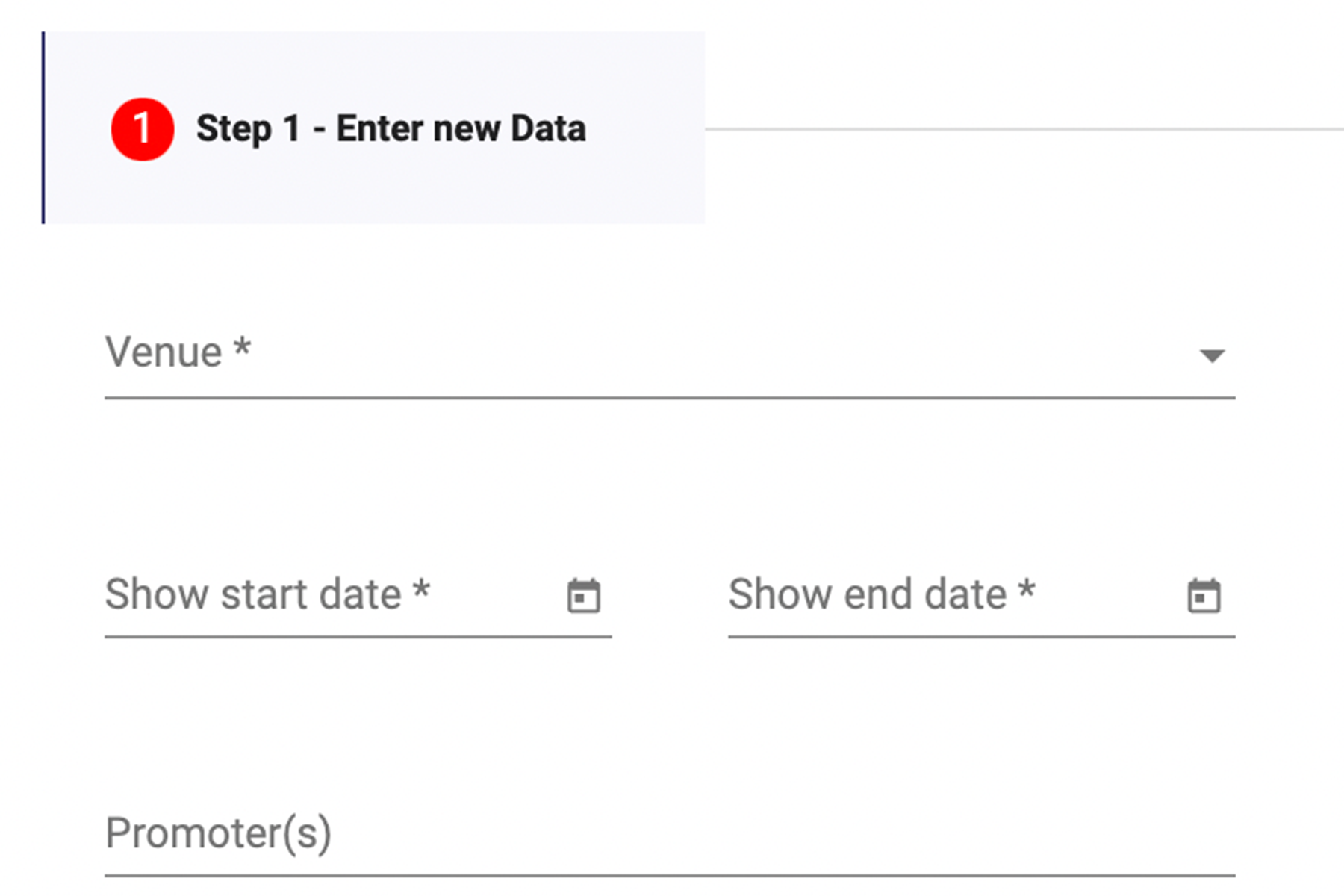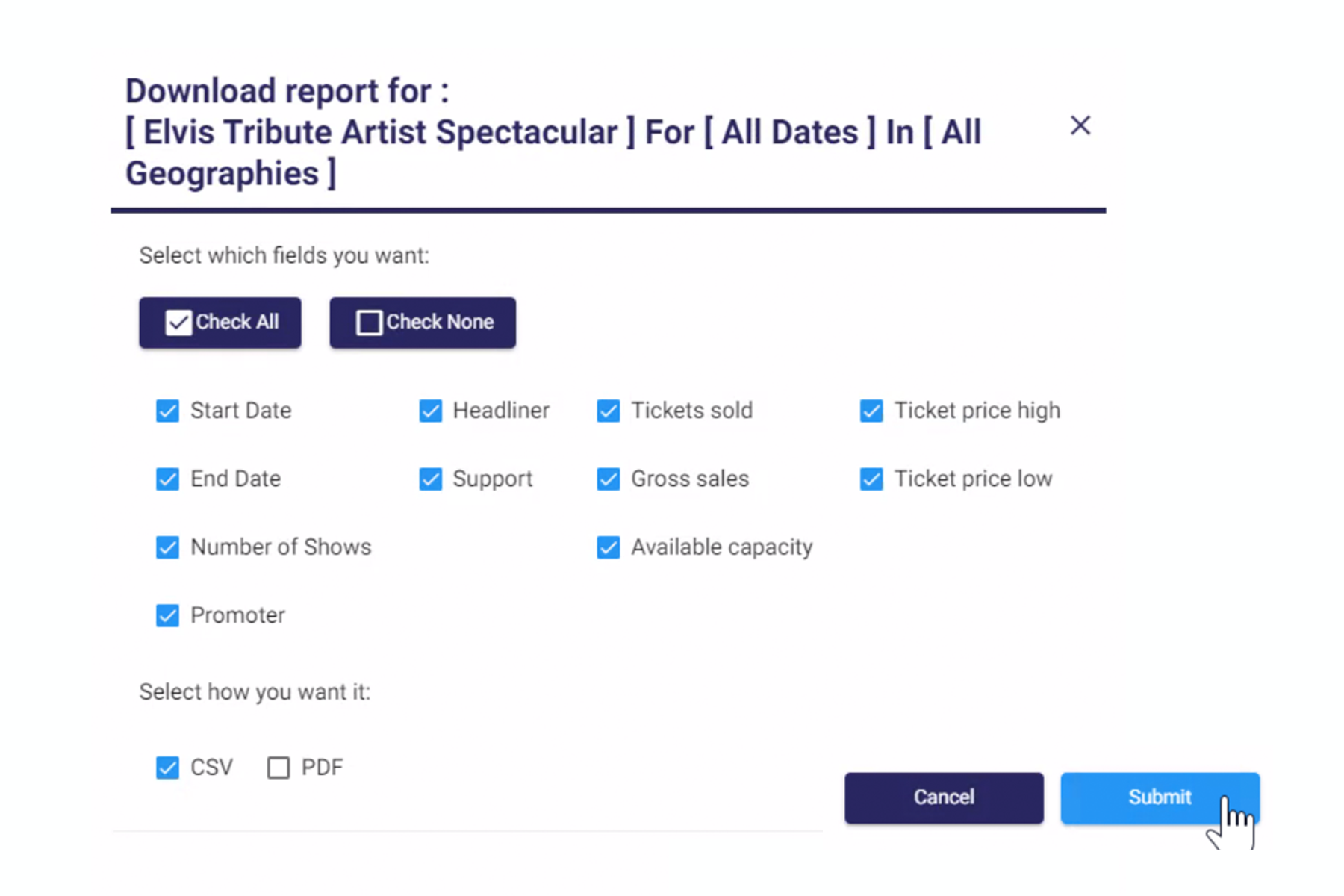 printable, downloadable reports
Reports are printable and downloadable as PDF and CSV in a beautiful, pre-formatted template.
reach out now to start your free trial